Functional Near Infrared Spectroscopy (fNIRS) allows researchers to observe how the brain works and develops all the way from infancy to old age. Recently, we took an experiment to prove the fidelity of the in-house developed system. An acceptable result is achieved when we tested the device on motor control area of an adult.
The following figure shows overall result with high-pass filter (0.025-0.005) and low-pass filter (0.12-0.4). And green background band indicates time band with continuous stimuli.

In most cases, oxyHb decrease sharply in rest time band following continuous stimuli.
And here are some results showing typical hemodynamic response function (HRF). Similarly, they are preprocessed with a low-pass filter in frequency domain between 0.2 Hz and 0.6 Hz.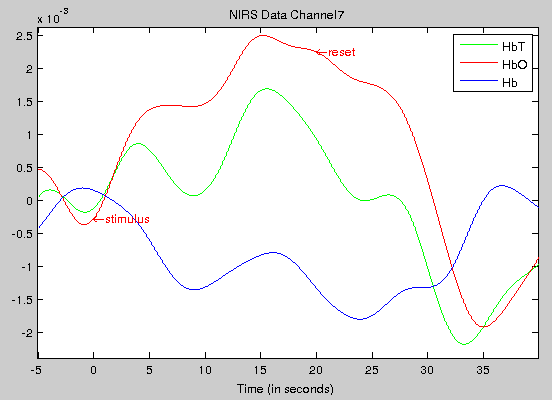 We found a list of interesting scientific research papers that related to our topic: